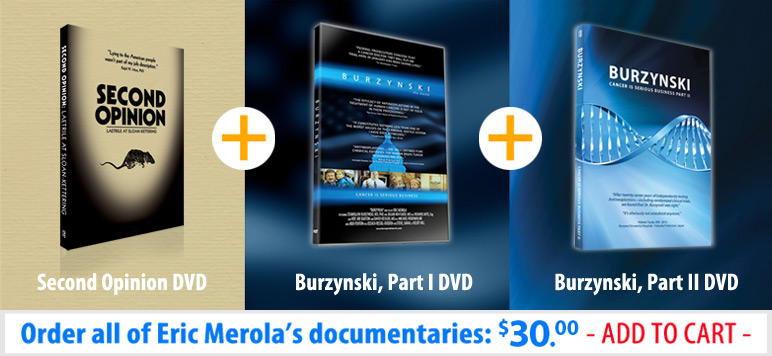 All orders ship First Class U.S. Postal Service • Ships within 24 hours
Email us: store (at) burzynskimovie.com if you have any questions.

See Eric Merola's 3rd documentary, Second Opinion: Laetrile At Sloan-Kettering.

< RETURN TO BURZYNSKIMOVIE.COM
"Burzynski Documentary Series" director Eric Merola has released a 4th documentary,
"The God Cells: A Fetal Stem Cell Journey" – click here for more info.
email: store [at] burzynskimovie {dot} com
Watch the new BURZYNSKI: CANCER CURE COVER-UP (2016) 1 hour, 50 min